PREMIUM PINEAPPLES
We are passionate about exceeding all export requirements to deliver the best and sweetest pineapples to your table. Following stringent processes and reaching the highest standards by hand picking fruit from prime locations we deliver consistent quality of premium pineapples.
Class
Variety
Min. Box Weight
*Store at
Cat. 1
MD2
12 Kg
7,5ºC / 45,5ªF
NUTRITION FACTS
Serving size grams (100g)
Quality Selection
The selection process to ensure the highest quality involves monitoring every genetic and environmental variable at each production stage. Starting by choosing the plantations and orchards all the way through to the mode of transport – we take care of each of the steps of the process, determined to add quality and value throughout.
Harvesting the highest quality pineapples requires a stringent quality selection in order to only deliver the best produce, and we excel at delivering premium pineapples.
PROCESS
We make sure we meet the highest quality standards throughout the whole process. Sowing the best seeds, handpicking the best fruit, carefully washing and preparing it before packaging and making sure it is transported in optimum conditions.
Showing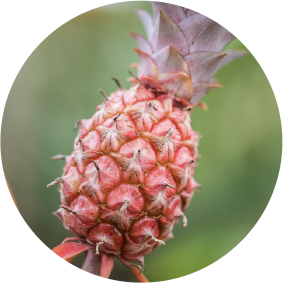 We germinate the seeds from our sweetest pineapples and make sure they get enough water and sunlight to grow on highly fertile ground. 
Handpicking
We are dedicated and focused on picking our pineapples in time so they arrive at the table at their sweetest and most delicious .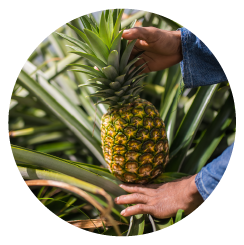 Each pineapple is individually picked by our highly experienced team of harvesters, which are able to evaluate the ripeness and decide if the fruit is ready to be picked.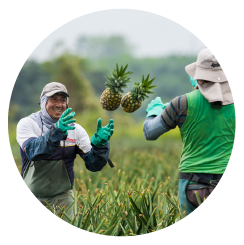 Our processes engage with local communities and contribute to the environmental, social and economic sustainability of the area.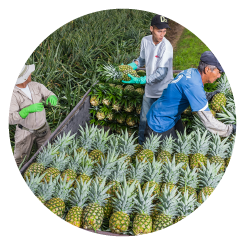 Following the fruit being picked it is prepared for packaging and delivery, while going through an additional quality check.
Washing
The pineapples are washed in anticipation of their preparation. This will allow any soil or debris to be eliminated and not be present in the preparation stage.

The pineapples are then submitted to a process of preparation which make sure they are ready for transportation. 
Each detail is taken care of in preparation of the logistical process, assuring the highest quality finished product. 
Waxing process protects pineapples against the environment, prevents it's dehydration and provides a better look.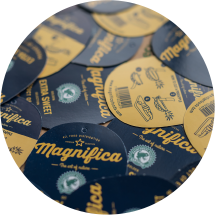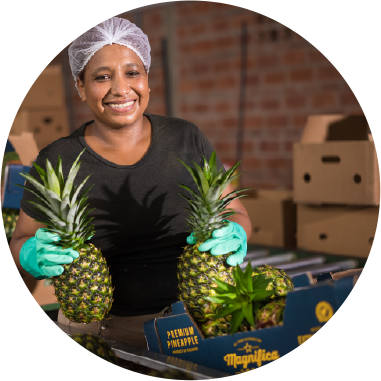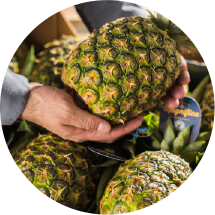 We take pride in our brand and make sure our packing conveys our values. In addition to providing protection and preparing our pineapples for distribution our cases carry our premium pineapples in style.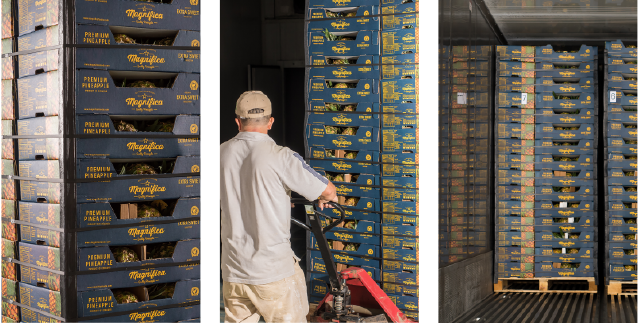 Our pineapples travel in refrigerated, climate controlled environment guaranteeing sustained quality level up to its final delivery.